Agritopia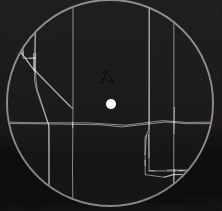 With an urban farm at its core and a wide array of charming home styles, Agritopia is infamous for fresh foods, community events, lush landscaping, eclectic properties, and overall neighborly atmosphere. Often-thought of as one of the safest neighborhoods in Arizona, this is the perfect spot for families and friends to come together.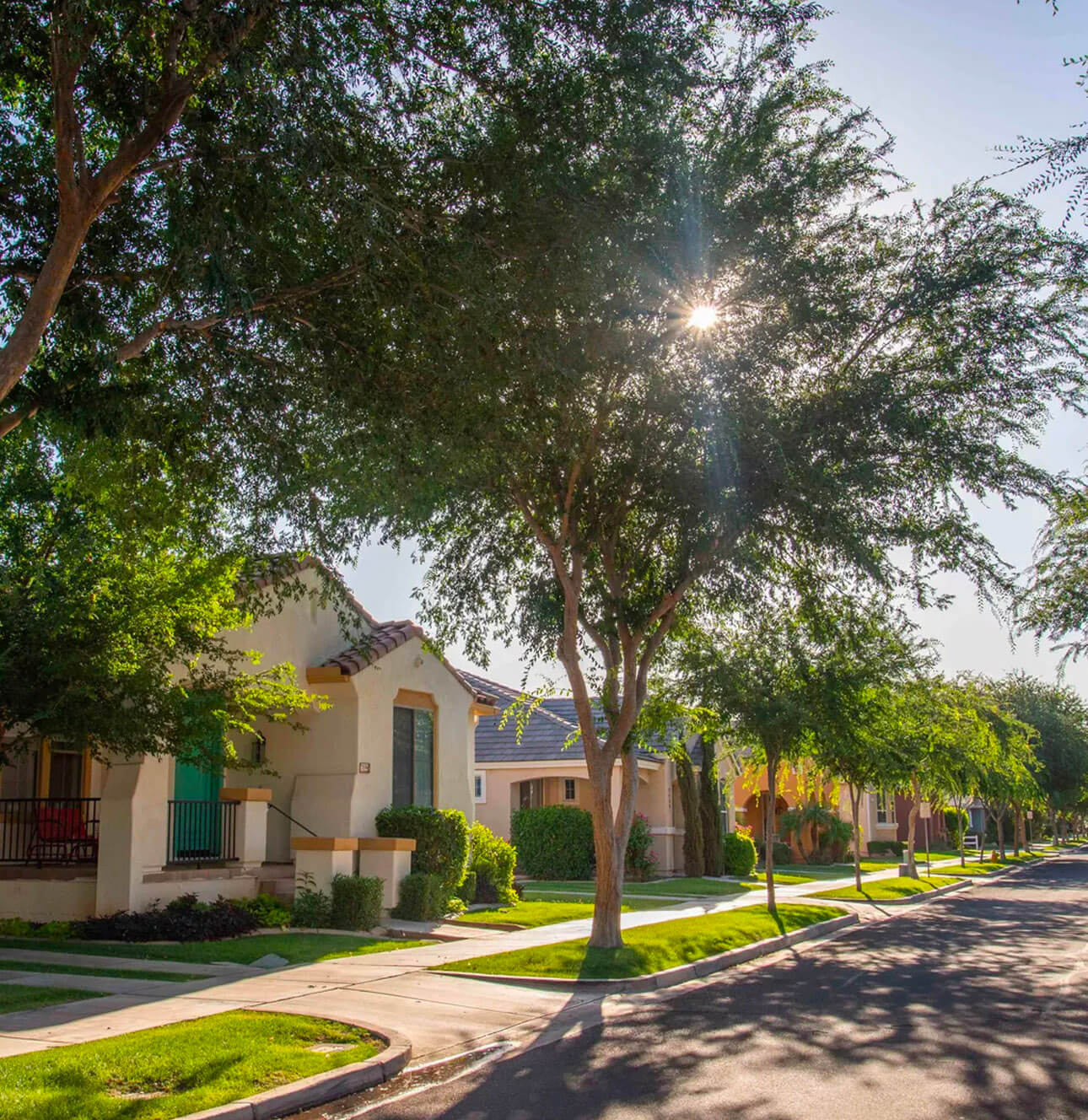 Is Agritopia
for me?
Agritopia is less of a neighborhood, and more of a self-sustaining village. The community's master plan is designed around resident convenience and health, with a wide array of amenities enclosed within its boundaries, just minutes away on foot, These include The Coffee Shop, Joe's Farm Grill, and the Farm Store.
Unlike most Arizona neighborhoods, the homes here vary dramatically in size, price, and style, with properties that exude character and charm. Variance in zoning is also key to Agriptopia, with a senior living center, condos, and rental apartments all also available.
Agritopia was founded on the idea that small town charm can boost community morale, improve health, and provide a better life.
The Market
Overview of Agritopia real estate trends
(Data past 3 months)
Average List Price

$812.2K

Average Home Size (Sq.Ft.)

2,661 sqft

Average Price Per Square Foot

$306 price/sqft
Number of Homes Listed

4

Number of Homes Sold

1

Number of Homes On Market

2
---
Looking for a home in Agritopia?
01 The Locale
Located in the far East valley along the 202, Agritopia is the perfect mix of secluded, yet connected. It's just 5 minutes from Mesa Gateway Airport for travel, 25 minutes from downtown Phoenix for work, and a short walk for the kids to go to school, with elementary and middle schools on-site.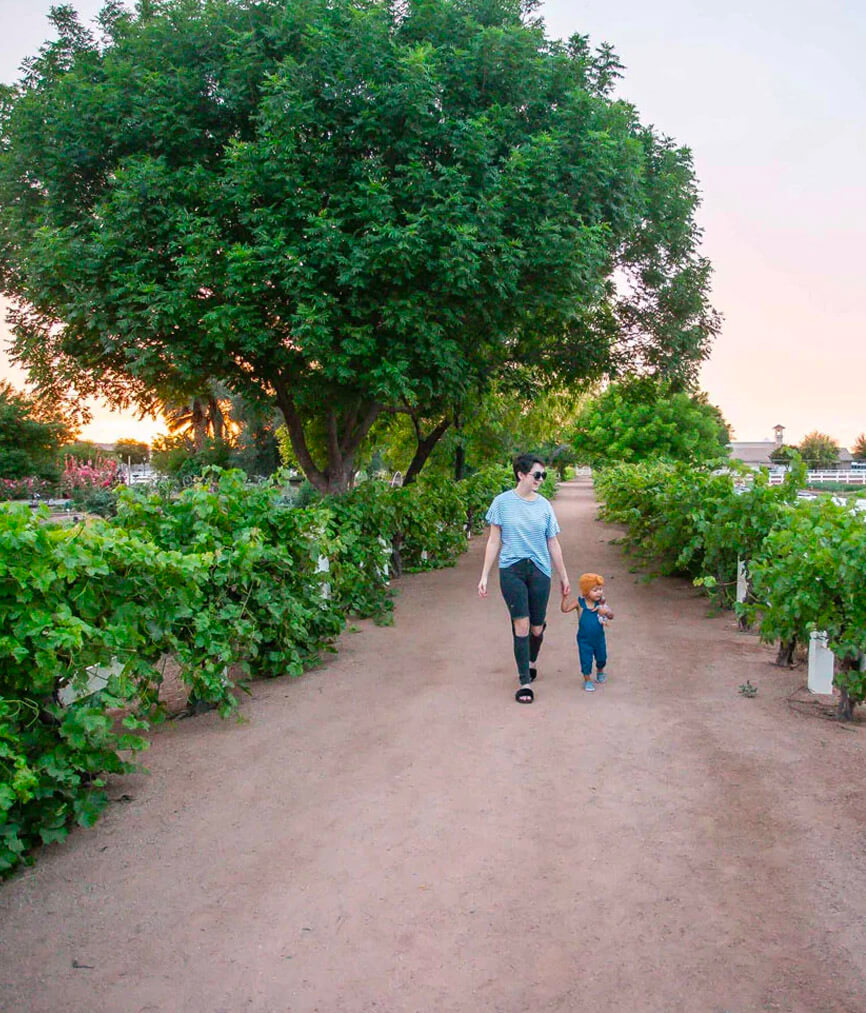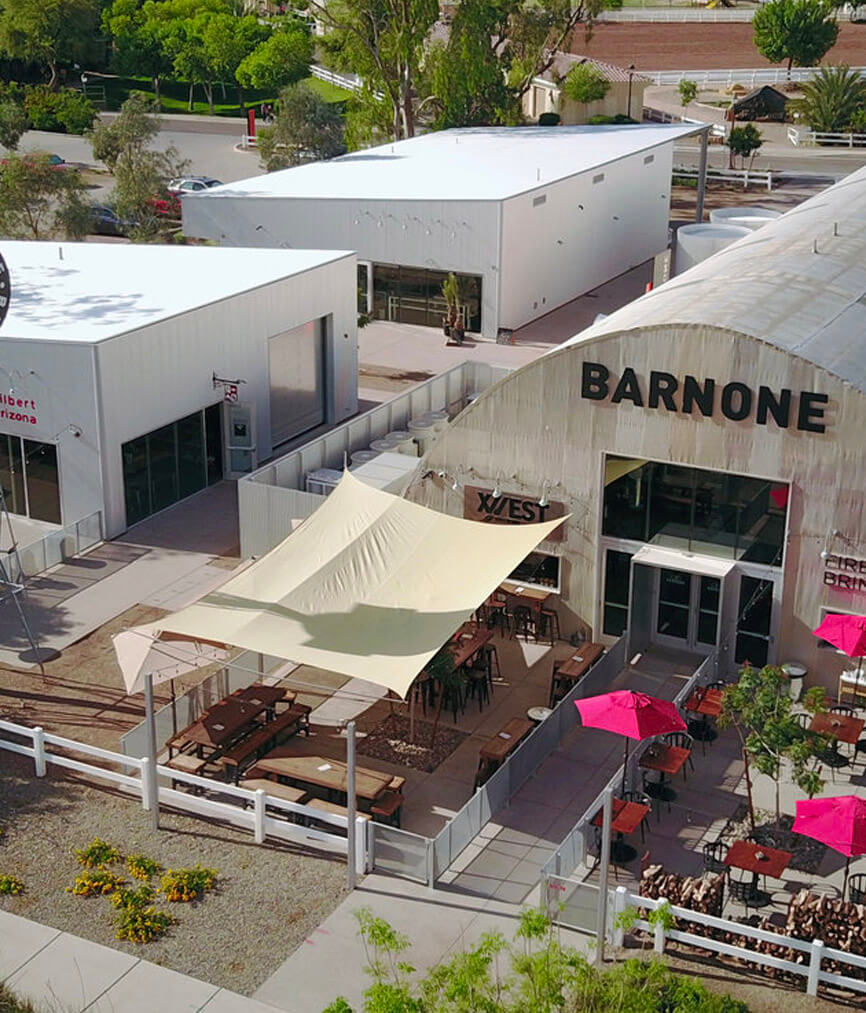 However, in this masterfully-planned community, driving long distances will never be necessary as it has been intentionally designed to include everything a resident needs to live a fulfilling day-to-day: Dining, shopping, local farming, public pools, parks, and walking paths, all at your doorstep.

Over 11 acres of Agritopia is certified organic farmland. The Farm is the heartbeat of the village, giving residents enjoyable year-round fresh and locally grown food and produce.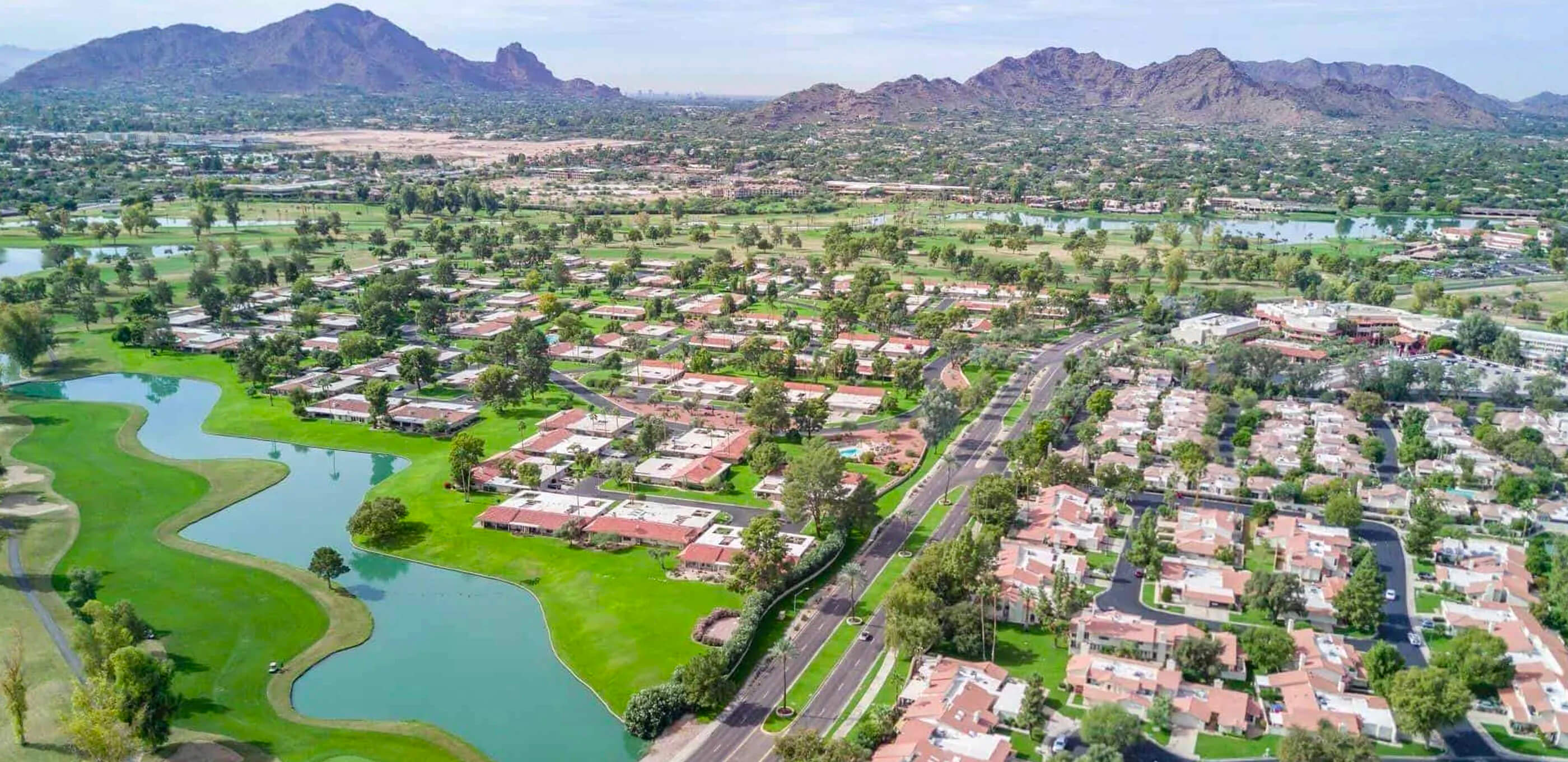 02 The Character
Stepping into Agritopia is an experience unlike any other Arizona community. The properties are lush with green landscaping, the homes are designed to mimic the architecture of the 1920-50s, and the streets are well-maintained for the comfort of all residents.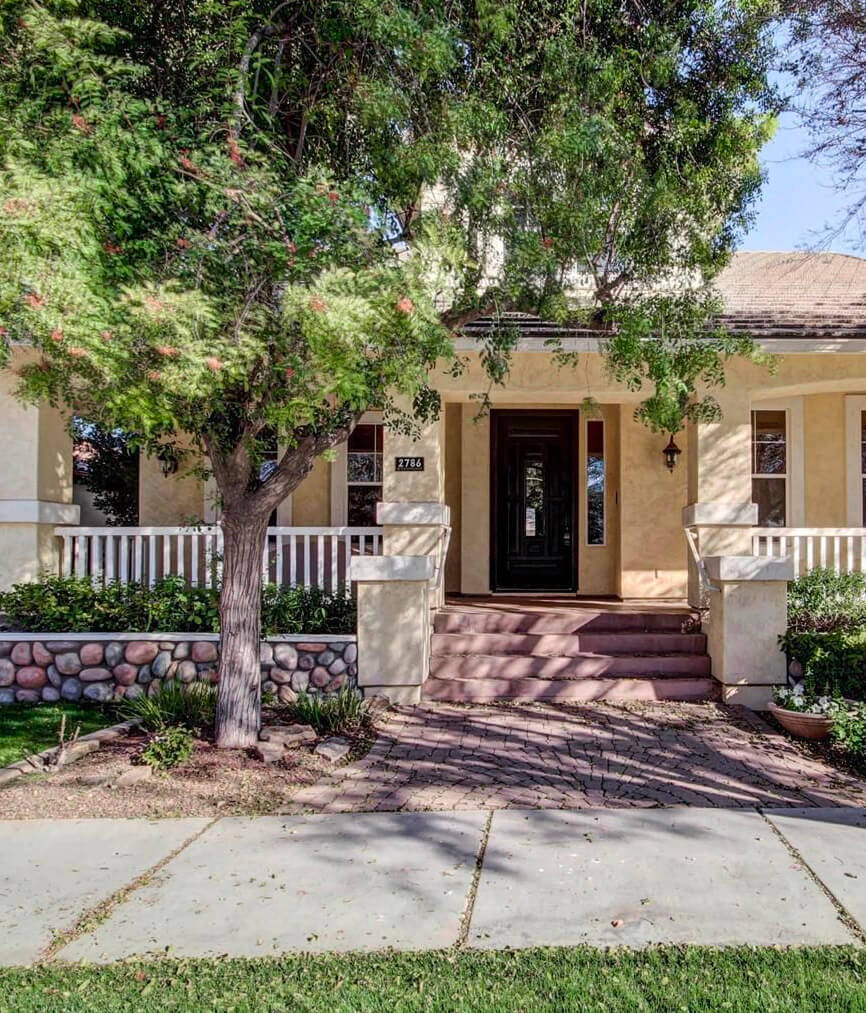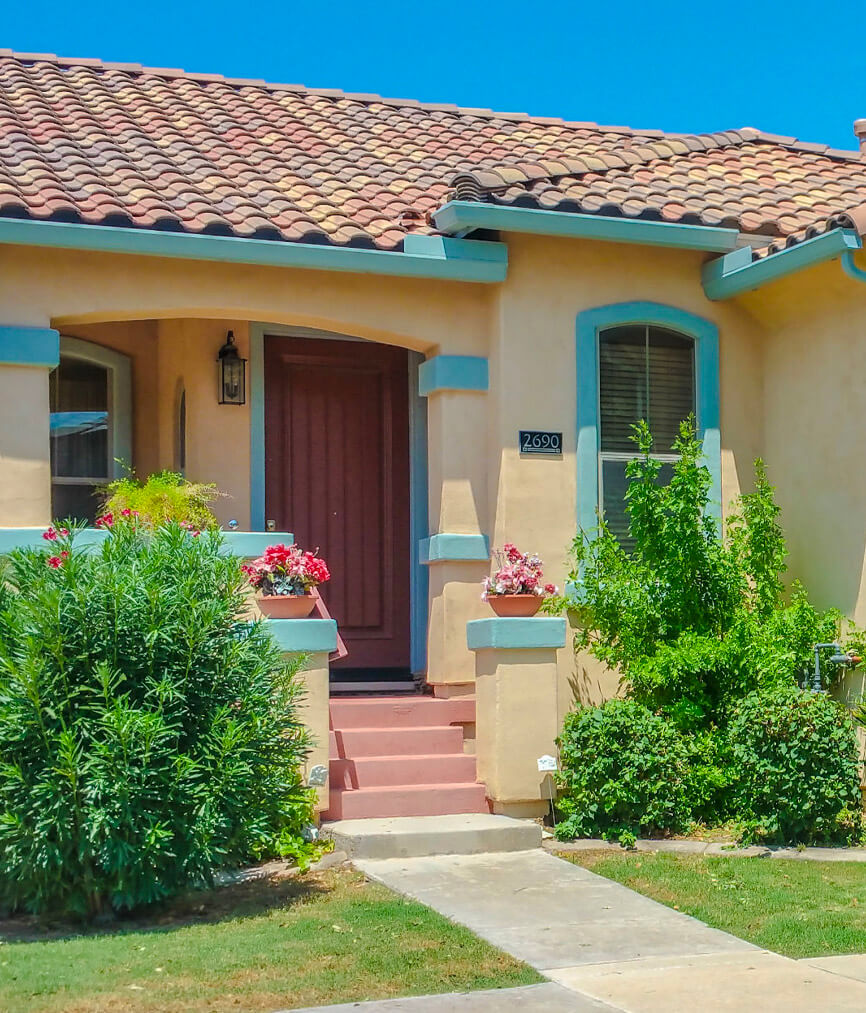 Here, you'll find an incredibly diverse array of home styles. From single family bungalows and ranches, to in-community senior living, to purchasable condominiums, to luxury rental apartments. Agritopia is designed to include everyone, at every stage of life.

Directly to the West of Agritopia sits the 17-acre Cosmo Dog Park, featuring a dog-friendly lake, dog washing stations, a basketball court, and equestrian paths.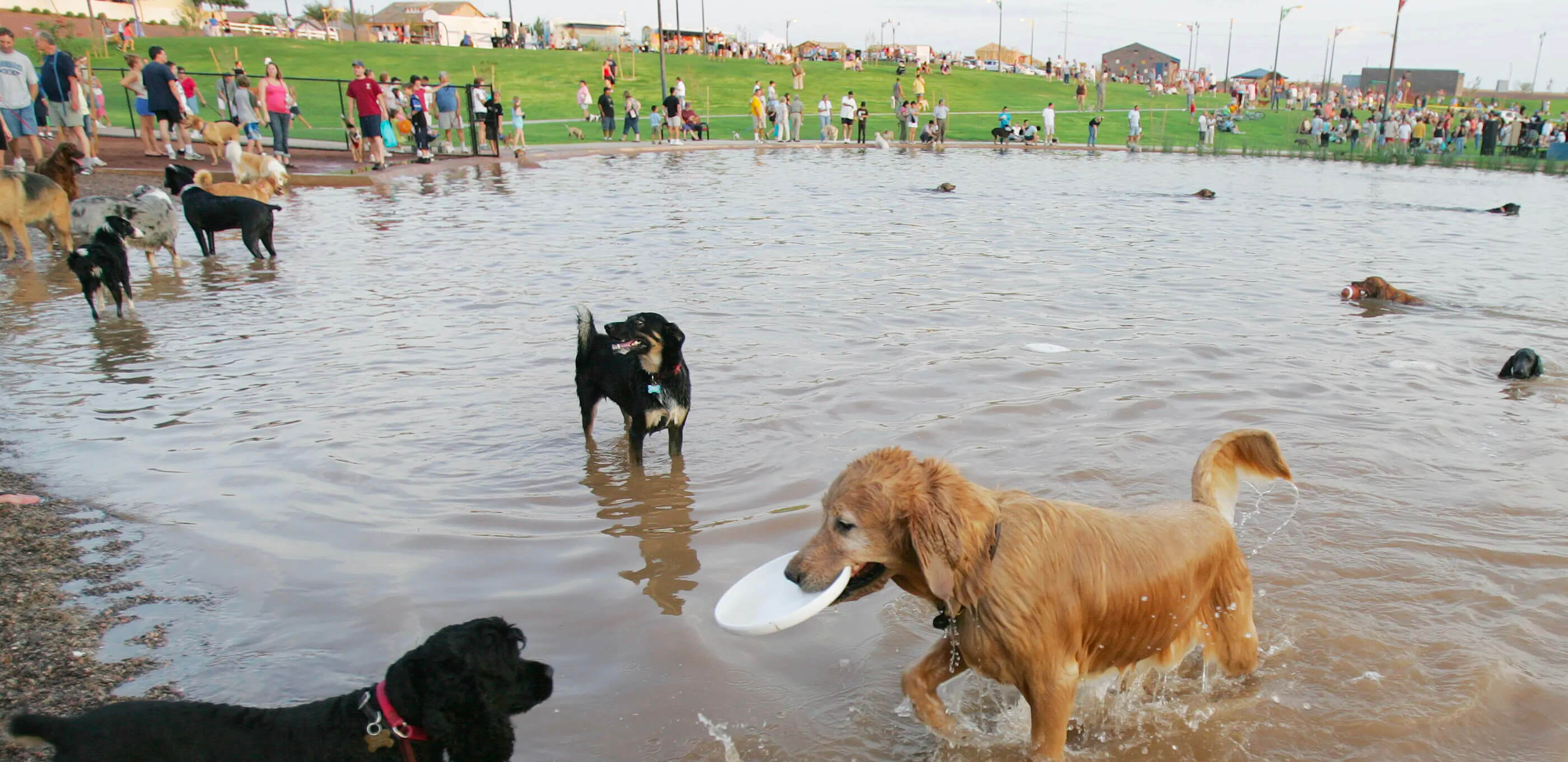 03 The Vibe
Staying true to the community's original goal: Easy living is key to Agritopia. Neighbors know each other and gather among the neighborhoods many amenities, including The Coffee Shop and Joe's Farm Grill, in the center of town.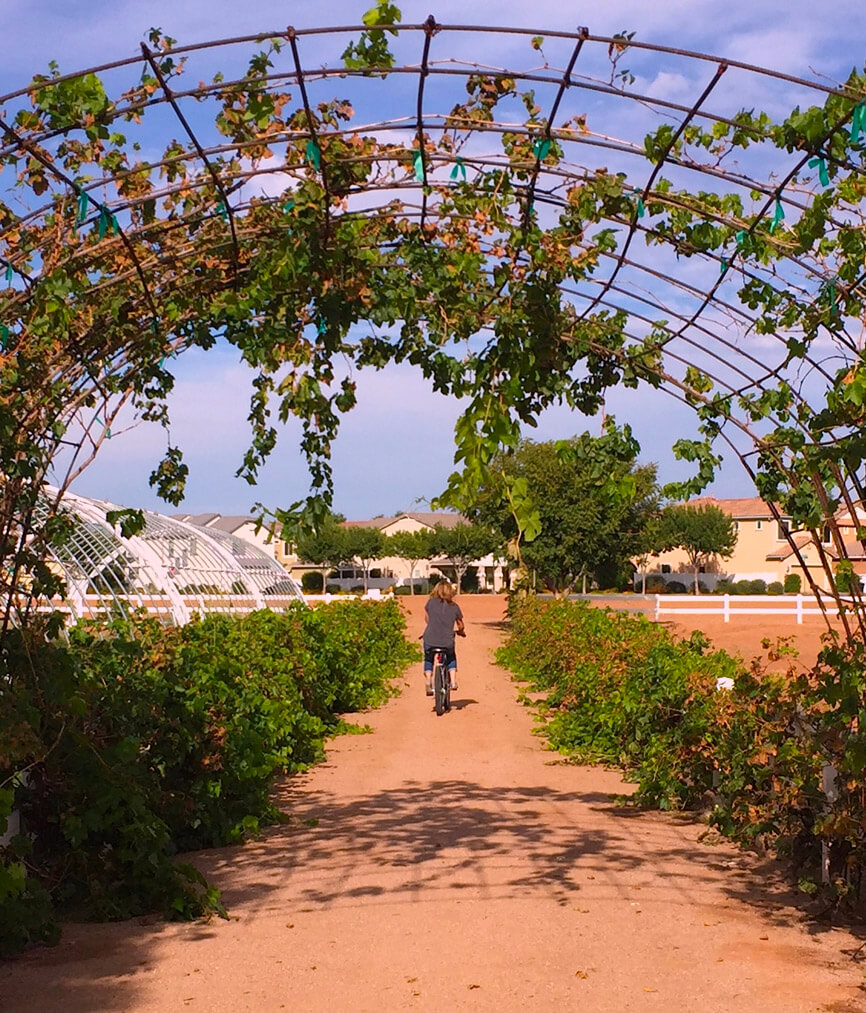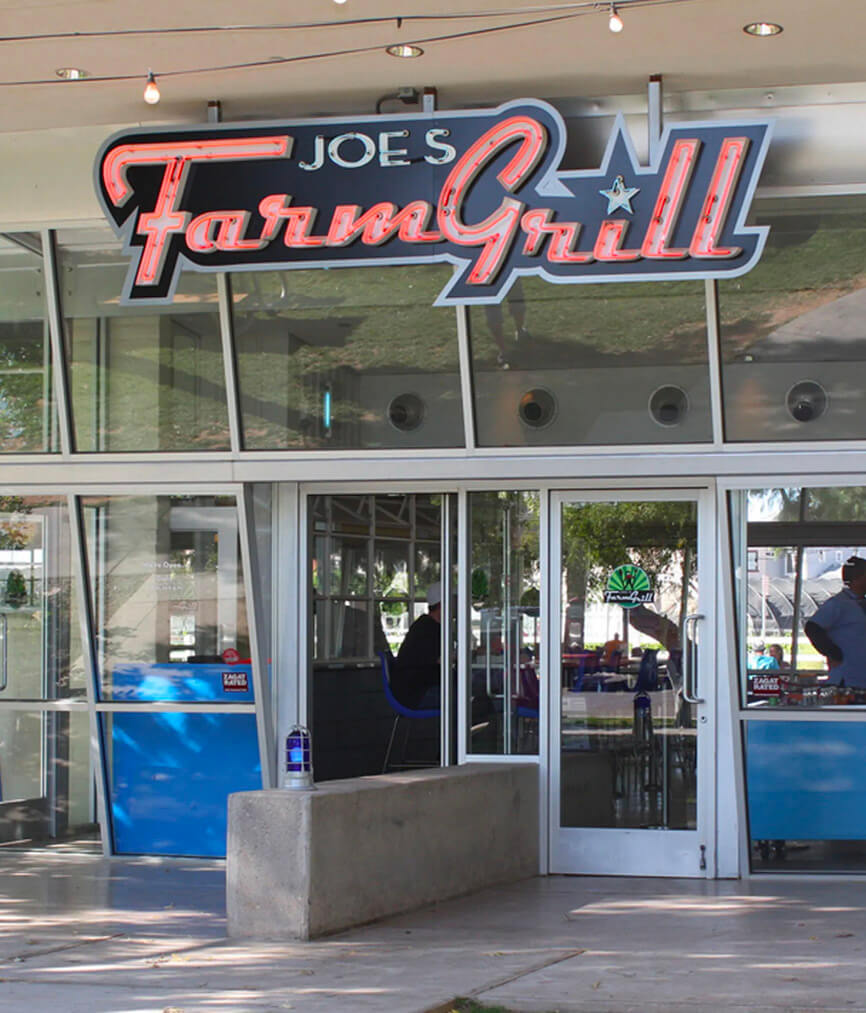 Here, you'll find scenes reminiscent of early Americana culture: Kids playing in the street, adults riding their bikes through meandering paths, dogs running for a frisbee, and year-round events at the parks and farms that scatter the streets.

The elementary and middle school branches sit in the middle of Agritopia, making it easy and safe for children and families to get to school and back home.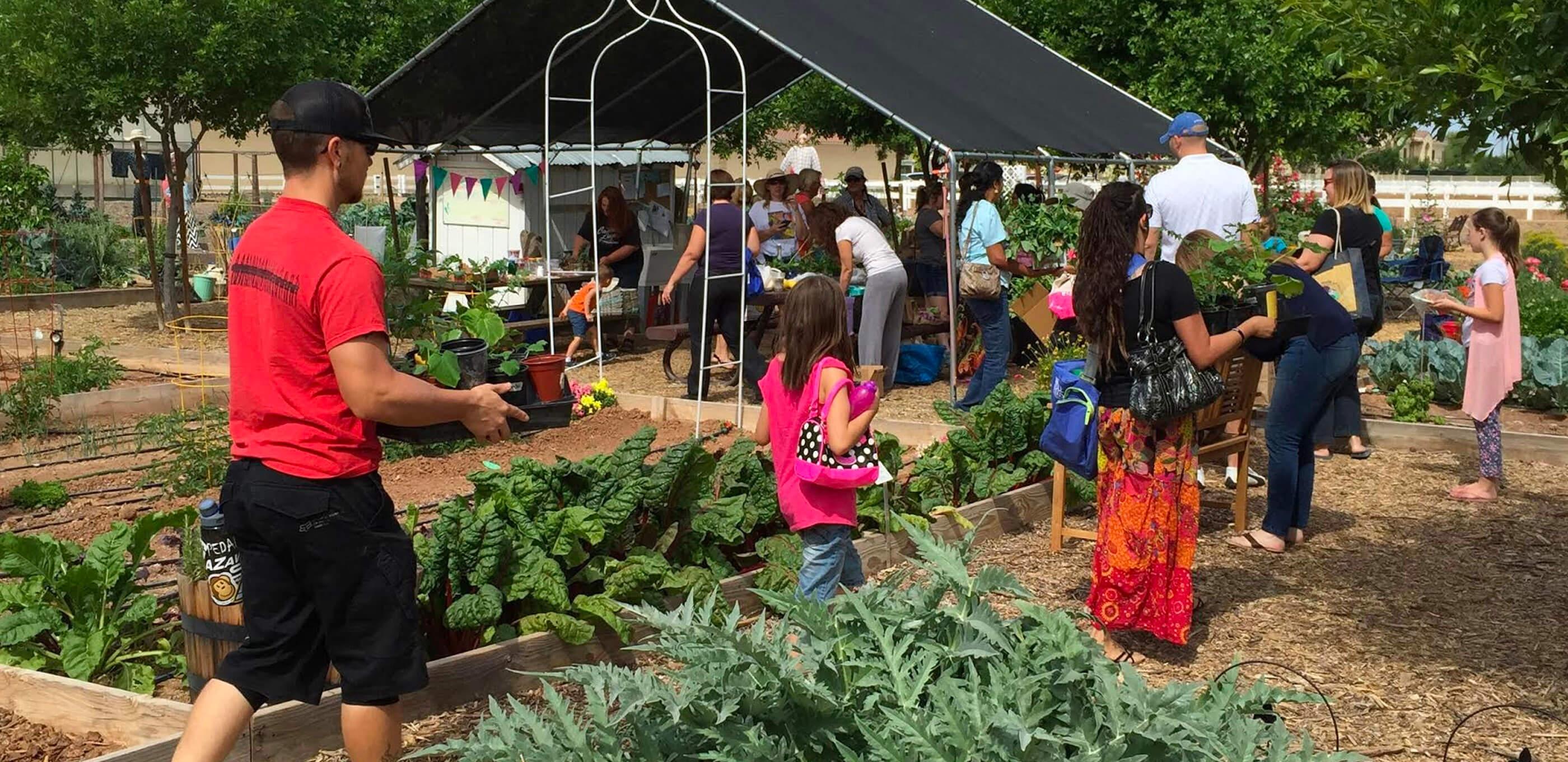 04 The Community
From young couples, to families, to senior citizens, falling under every culture and creed, this is a village that truly embodies the word "community". Everyone here loves and works on behalf of each other to build a better place to live.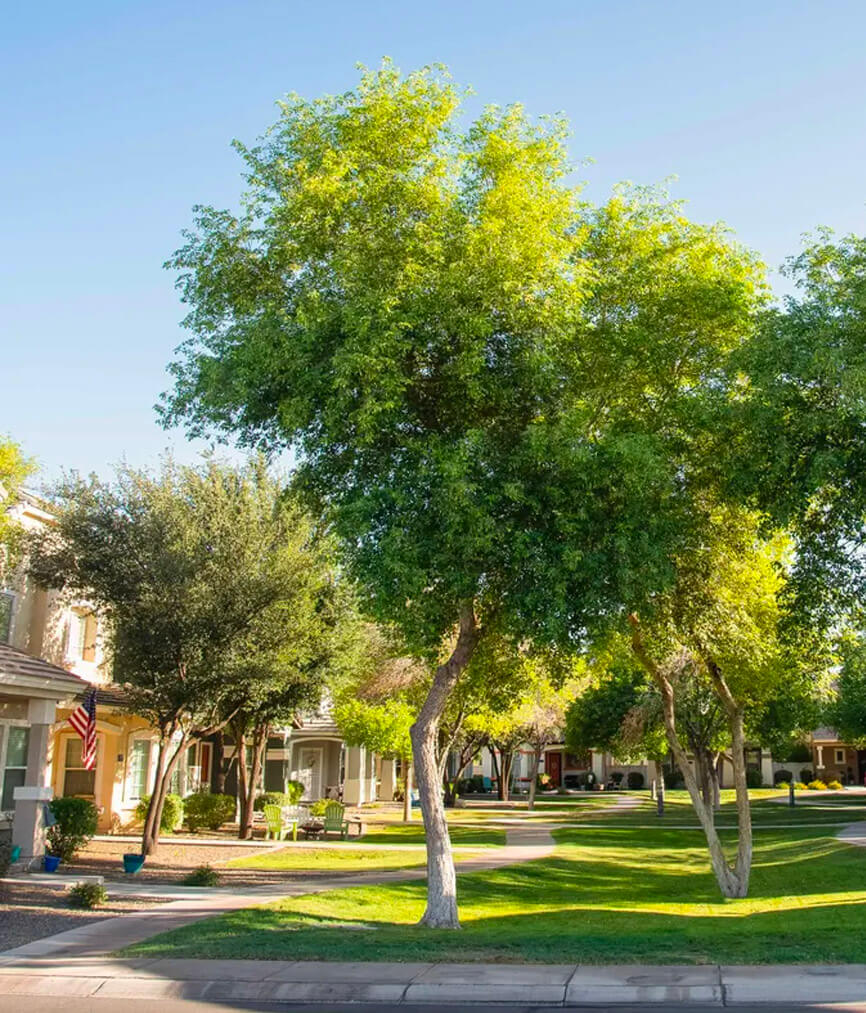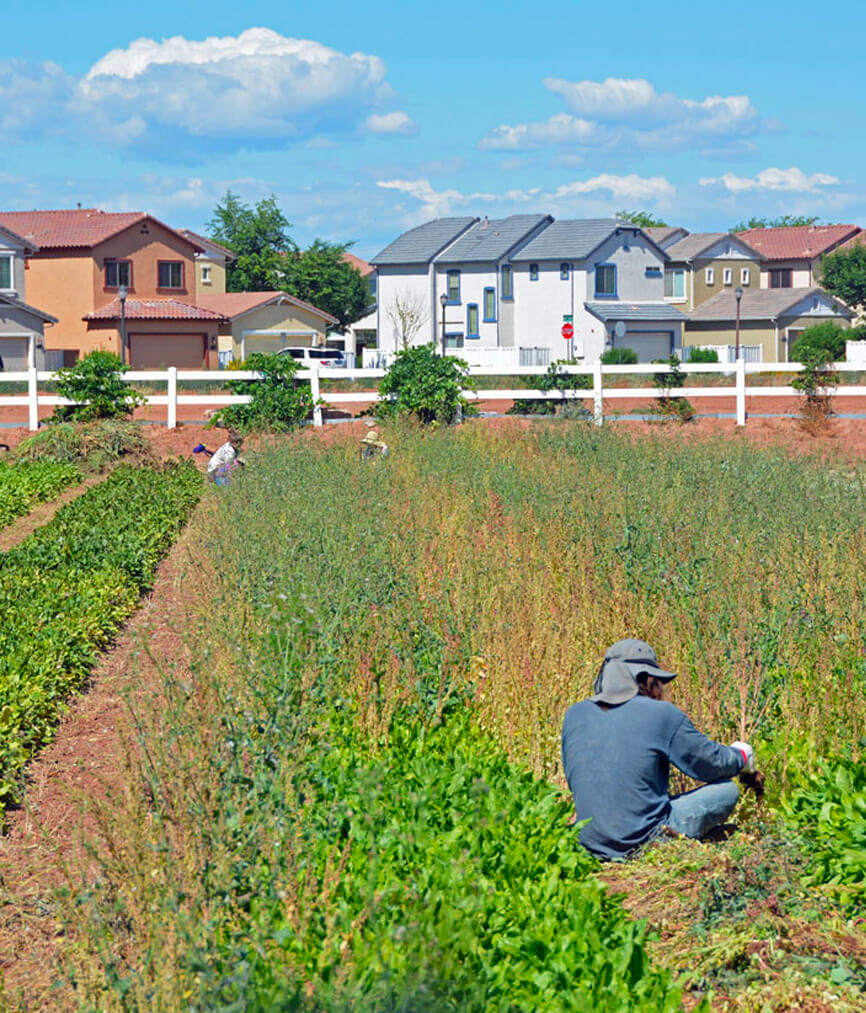 To quote their website, "Agritopia is home for everyone, at every stage of life." This embodies every facet of life within Agritopia. Welcome home.
Real Estate in Popular Arizona Cities
Browse listings, view photos, and connect with an agent to
schedule a viewing in some of our most popular cities.
Real Estate in Popular Arizona Neighborhoods
Find your next dream home in one of our markets

;