McCormick Ranch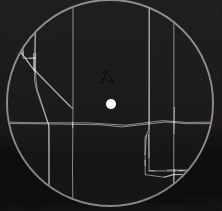 Originally a family cattle ranch and Arabian horse farm, McCormick Ranch is one of the most desirable neighborhoods in Scottsdale. A popular spot for families, golfers, and retirees, this 4,200 acre neighborhood has something for everyone.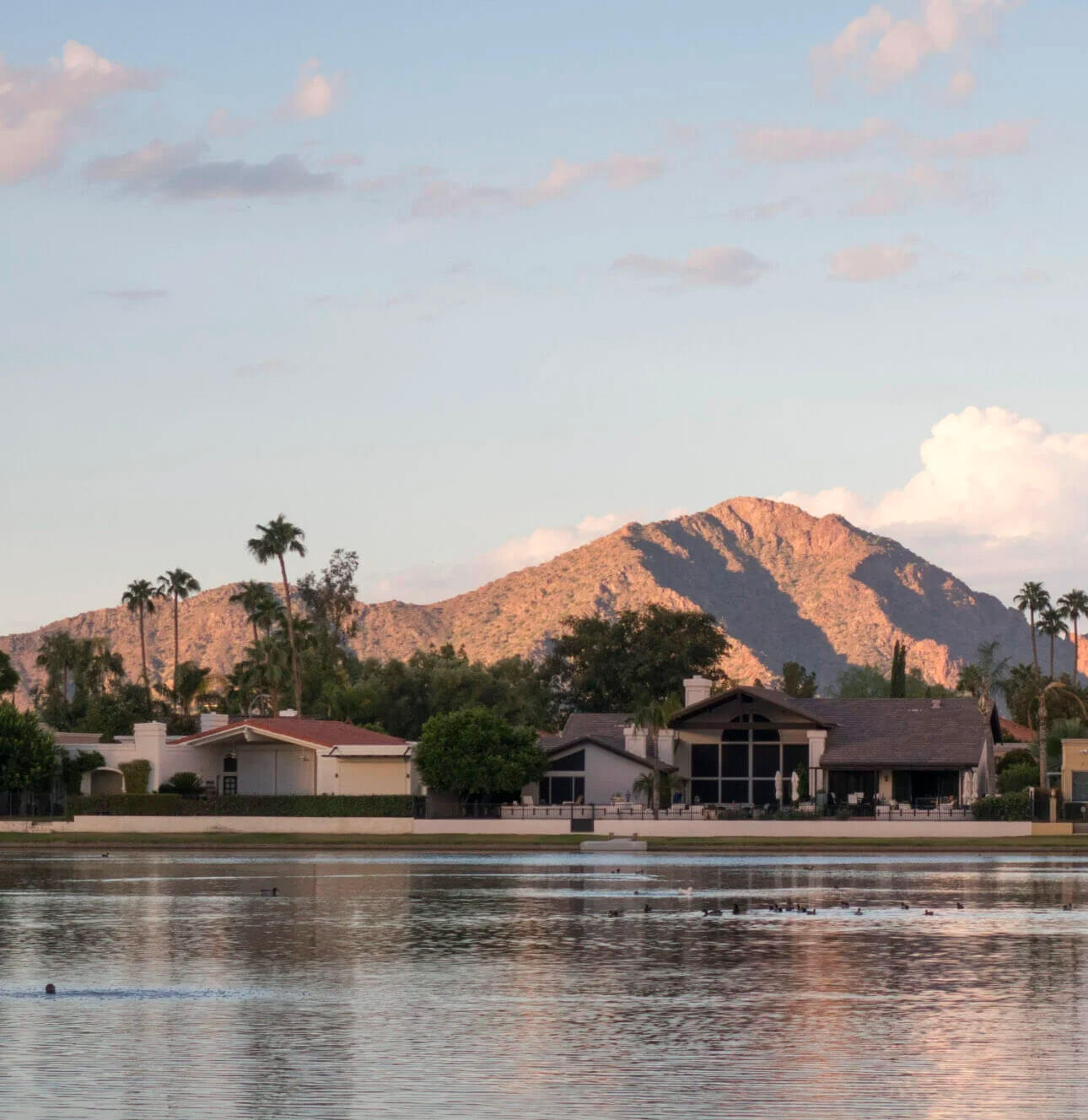 Is McCormick Ranch
for me?
McCormick Ranch is both one of the largest master-planned communities in the country, and one of the most desirable places to live in the valley. Centrally located between North and Old Town Scottsdale, this neighborhood offers unmatched access to high-end shopping, exquisite cuisine, as well as plenty of outdoor activities for all ages.
Home to primarily families and retirees, McCormick Ranch offers a quiet, laid back lifestyle. With it's centralized location, ease of living, and top-tier golf course, it's no surprise that this community is a suburban enthusiasts' dream.
The Market
Overview of McCormick Ranch real estate trends
(Data past 3 months)
Average List Price

$774.1K

Average Home Size (Sq.Ft.)

2,362 sqft

Average Price Per Square Foot

$349 price/sqft
Number of Homes Listed

193

Number of Homes Sold

87

Number of Homes On Market

90
---
Looking for a home in McCormick Ranch?
01 The Locale
Residents looking for things to do need not look further than their own backyard. McCormick ranch features plenty of restaurants within it, such as Grassroots Kitchen, Butters Cafe, or The Vig. Shopping options are also plentiful, with Scottsdale Fashion Square is just minutes away and nearby Village at Hayden is packed with high-end salons, boutiques, and wine bars.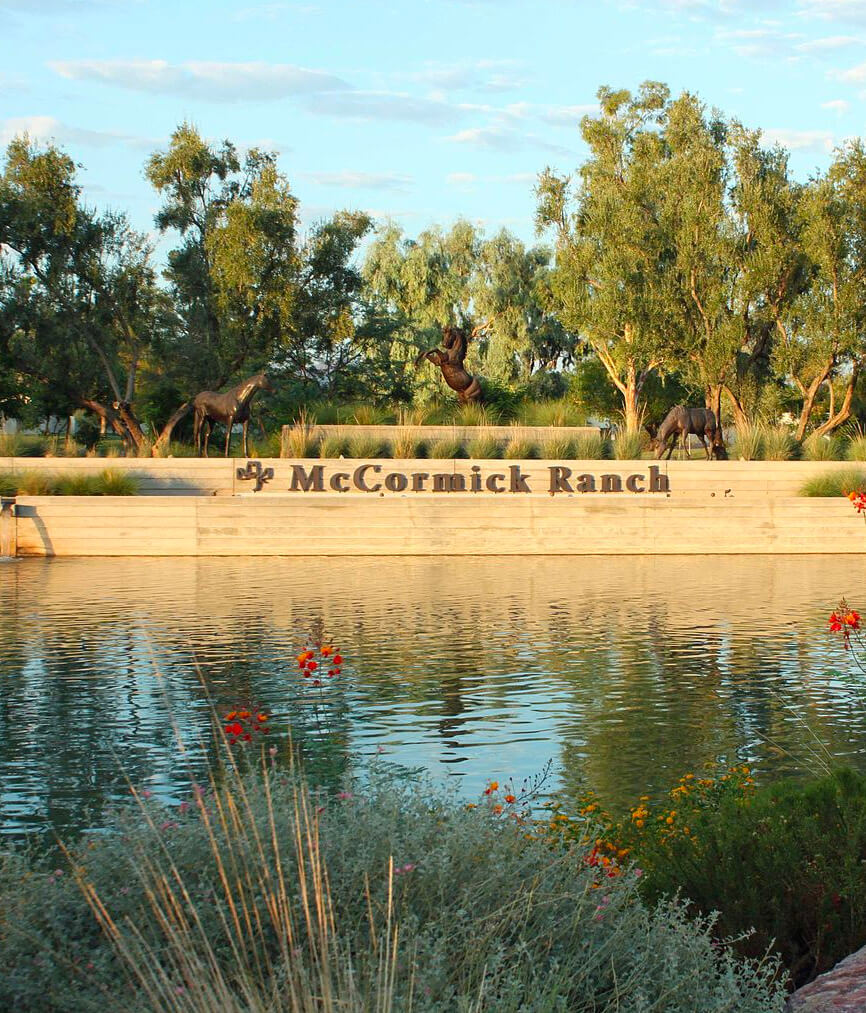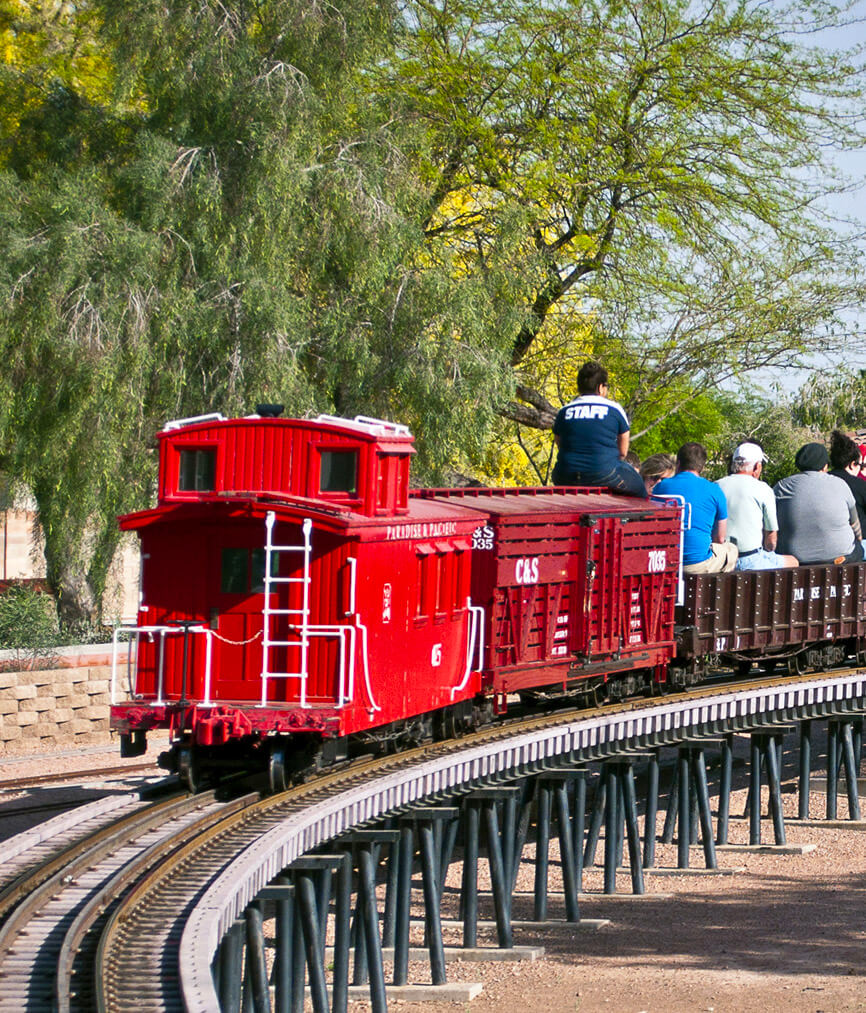 For more family friendly options, Salt River Fields is a great spot to catch the Arizona Diamondbacks during spring training. OdySea Aquarium and Butterfly Wonderland offers kids' one-of-a-kind, interactive learning experiences and, of course, the McCormick-Stillman Railroad Park delivers fun for the whole family.

Opened in 1975, the McCormick-Stillman Railroad Park is a 30-acre theme park dedicated to trains. Complete with the Scottsdale Railroad Museum, the park also features a real train ride, model railroad building, playgrounds, and gift shops.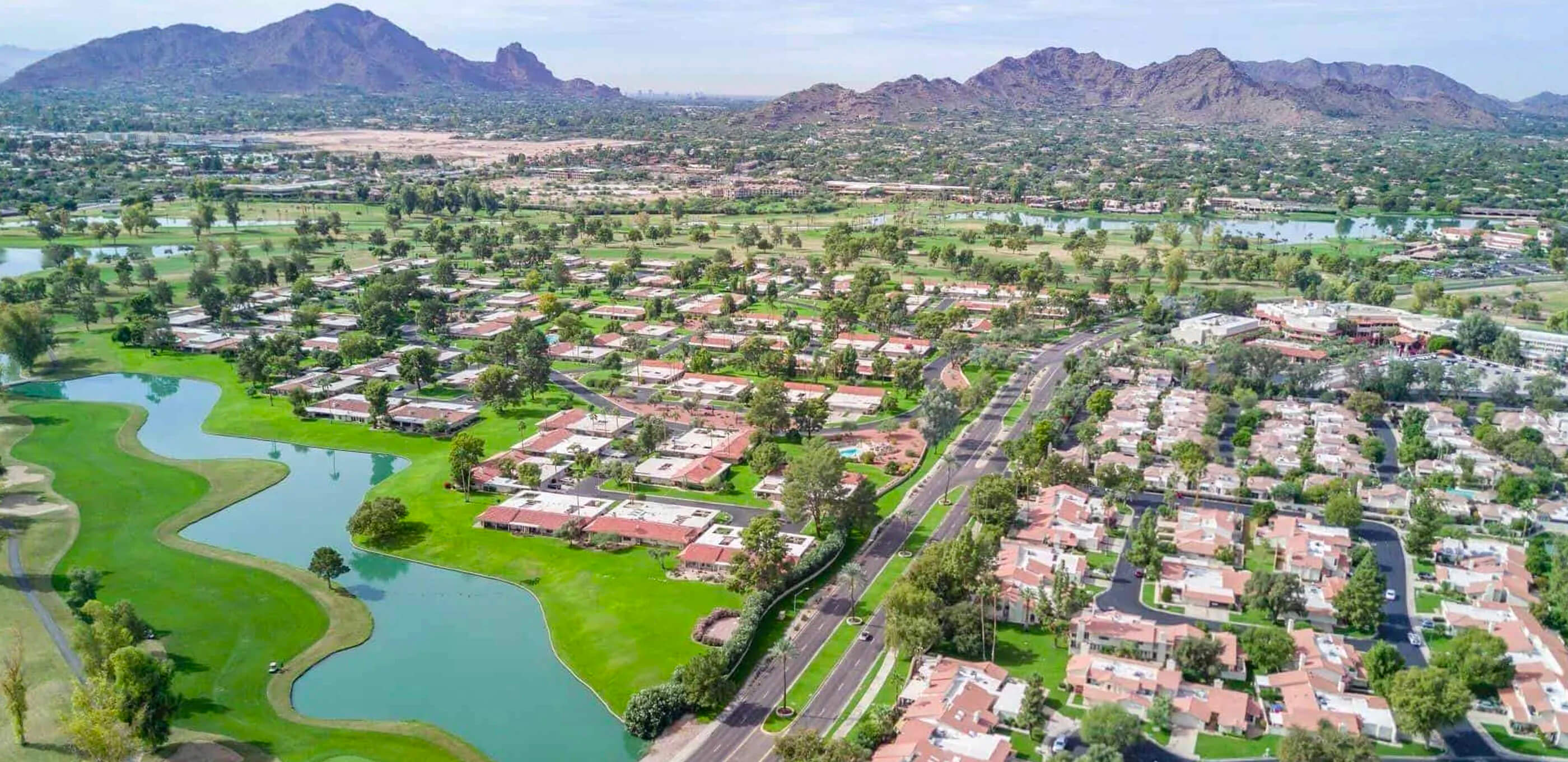 02 The Character
McCormick Ranch was designed with circular, winding roads that create a private, suburban feel, emphasized by the tree-lined sidewalks and vast, green lawns. The community boasts sprawling ranch-style homes, villas, townhomes, condos and waterfront properties, all surrounded by breathtaking lake and mountain scenery.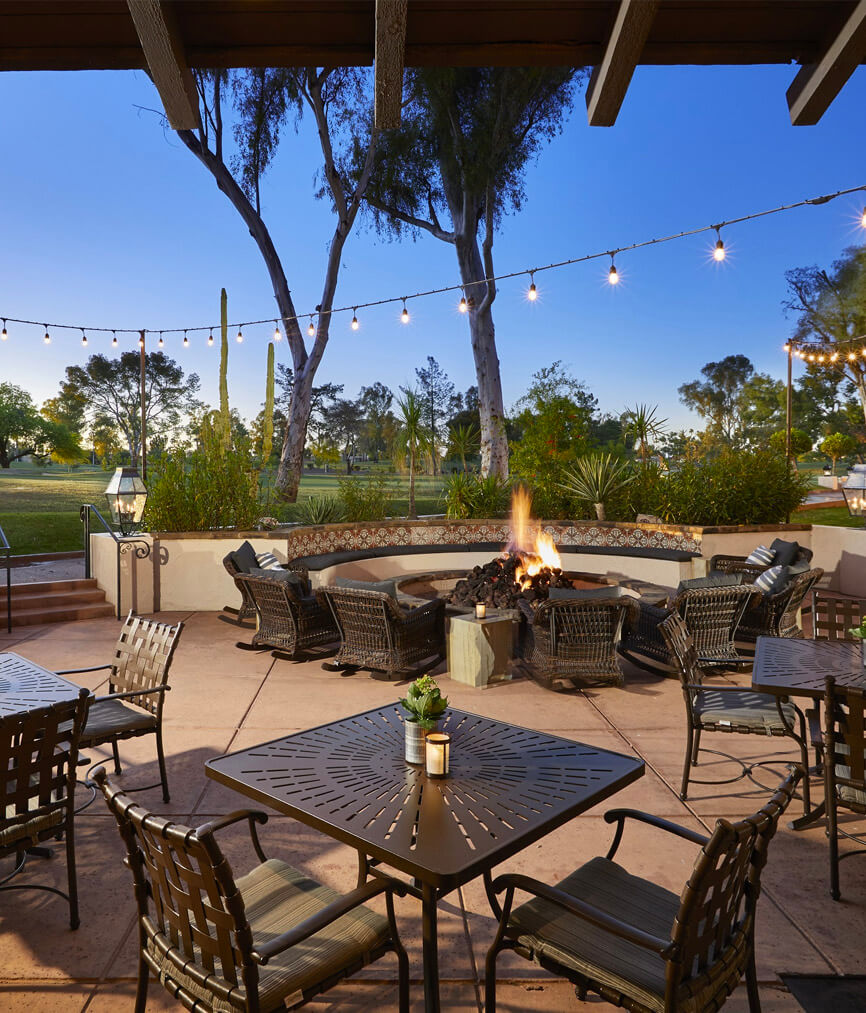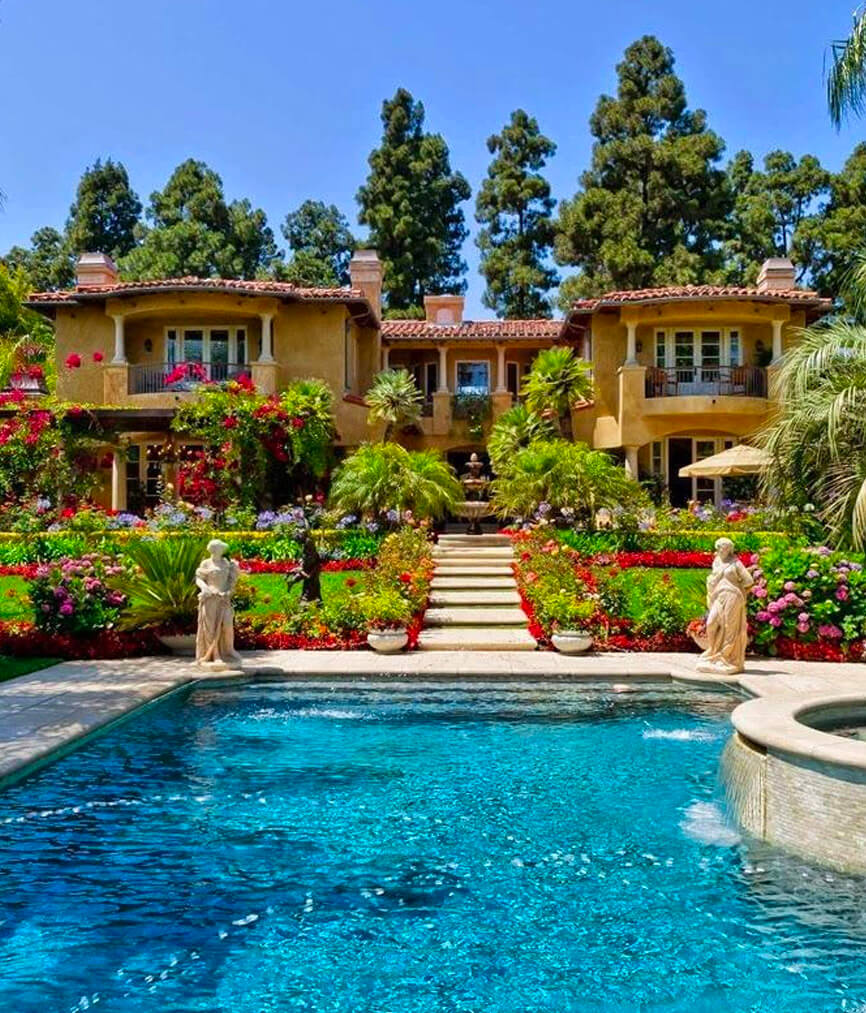 The connection to the surrounding greenbelt offers 25 miles of walking and biking paths with several grassy parks throughout, great for workouts, basking in the sun, or giving the kids room to play.

The neighborhood incorporates ten lakes throughout the community, some of which offer fishing and sailing, all surrounded by picturesque golf courses and clubs.

The highly anticipated, annual Arabian Horse Show was originally hosted at McCormick Ranch, dating back to when the land was used as an Arabian horse breeding ranch.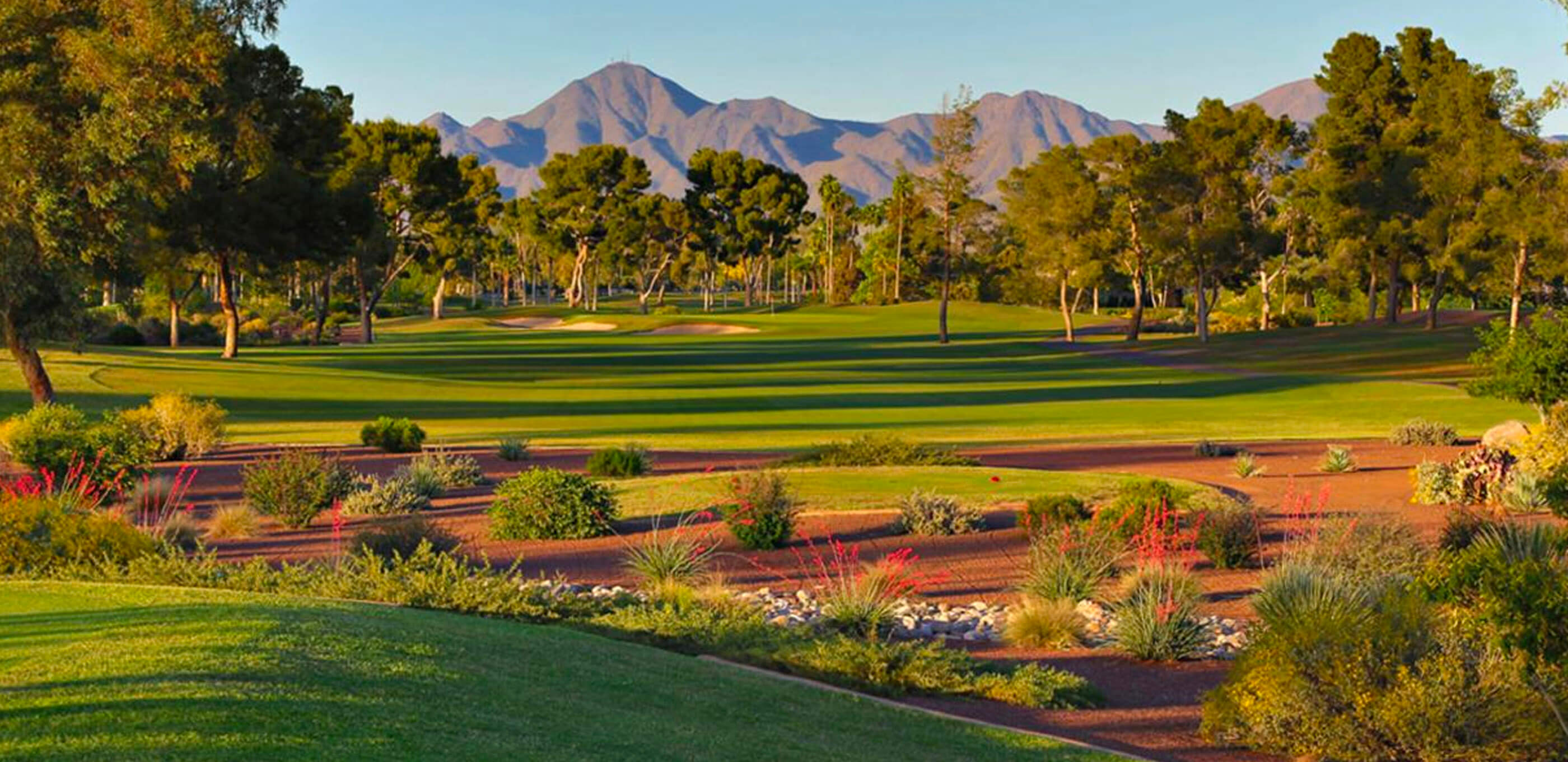 03 The Vibe
McCormick Ranch is a relaxed yet active community, with activities to suit a variety of lifestyles. It's an upscale master-planned community complete with golf courses, lakes, parks, shopping centers, and even a prominent medical center.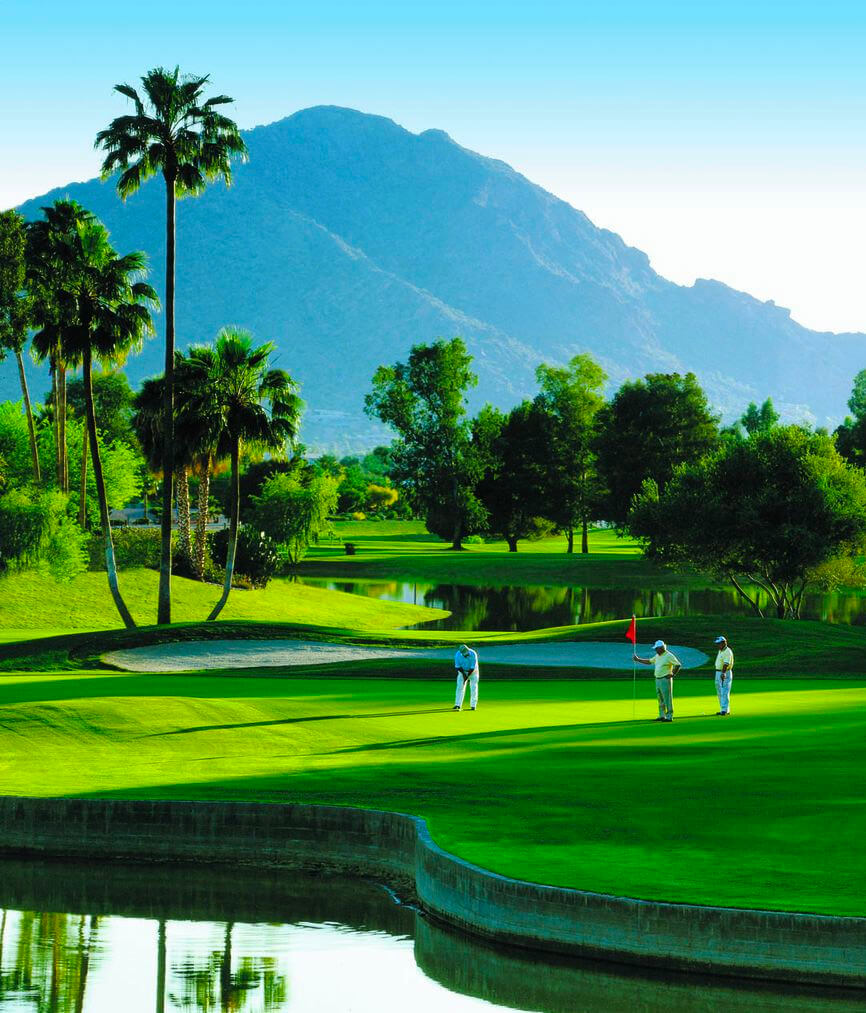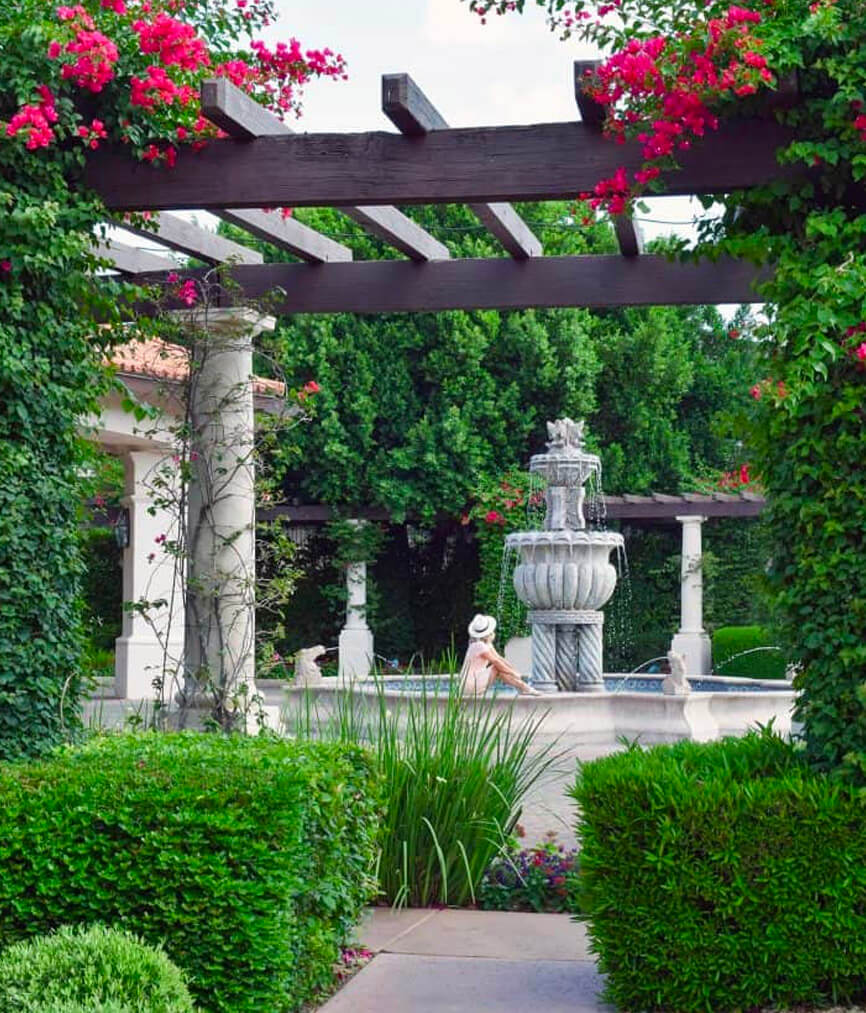 McCormick Ranch Golf Club, one of the main amenities of the neighborhood, features two courses with gorgeous mountain views and layouts that fuse desert landscaping with manicured greenery. A safe, suburban neighborhood, McCormick Ranch brings families and long-time residents together.

Residents can enjoy fishing and sailing on the majority of the ten lakes within McCormick Ranch.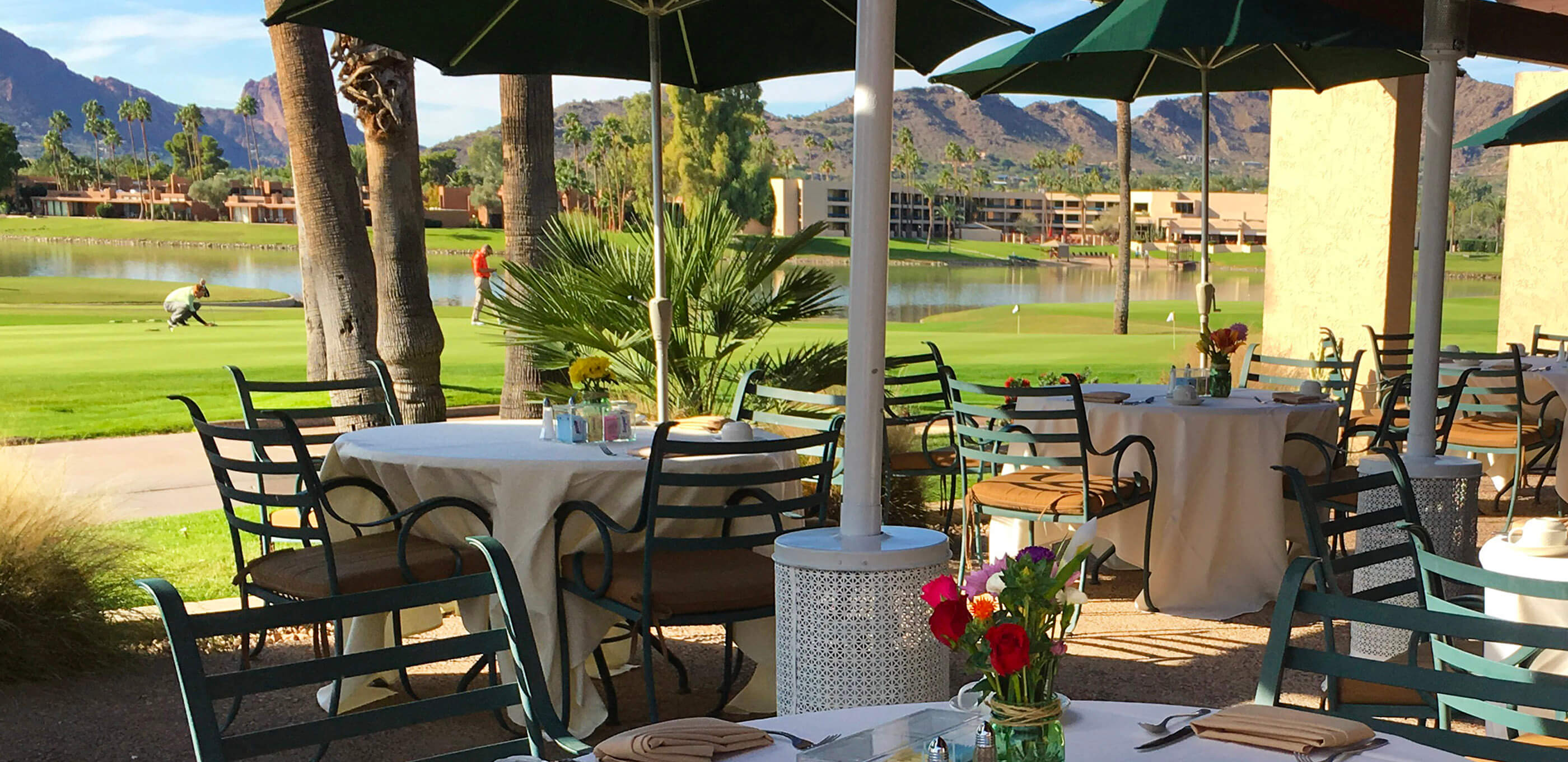 04 The Community
McCormick Ranch has become famous for its' community experience. Picture-perfect homes, world-renown golf, elite clubs, calming lakes, meandering trails, all surrounded by the food and shopping experiences that have made Scottsdale a national destination.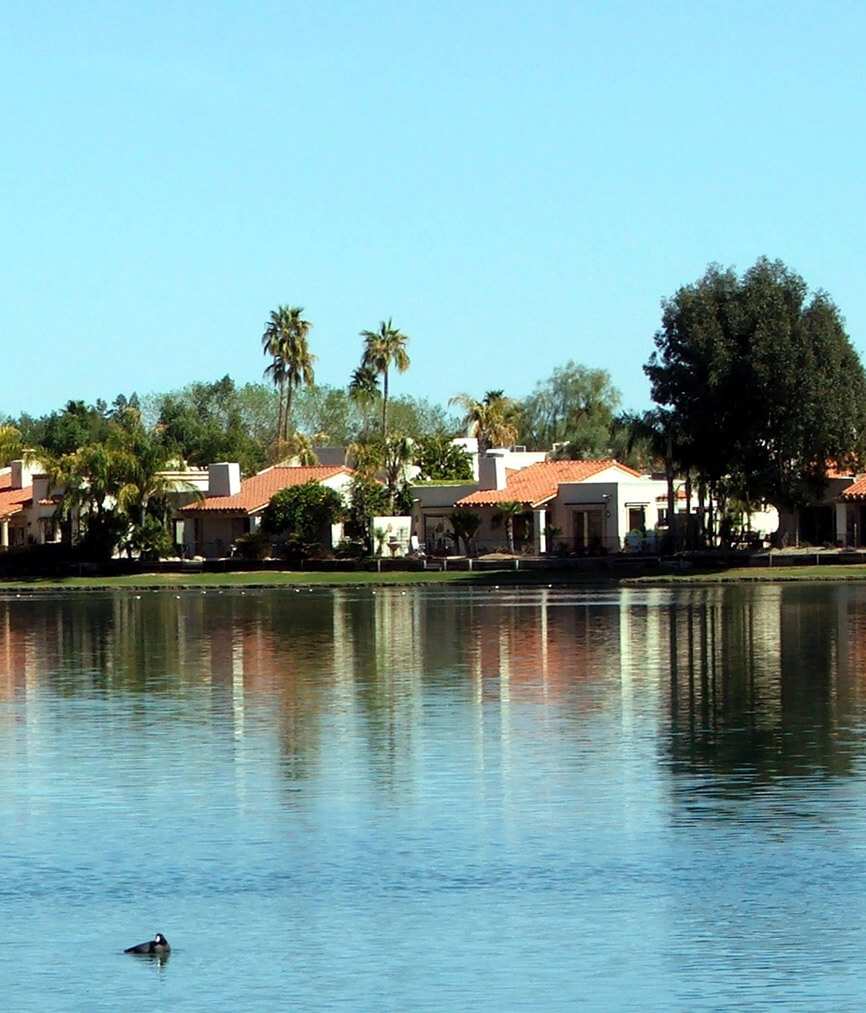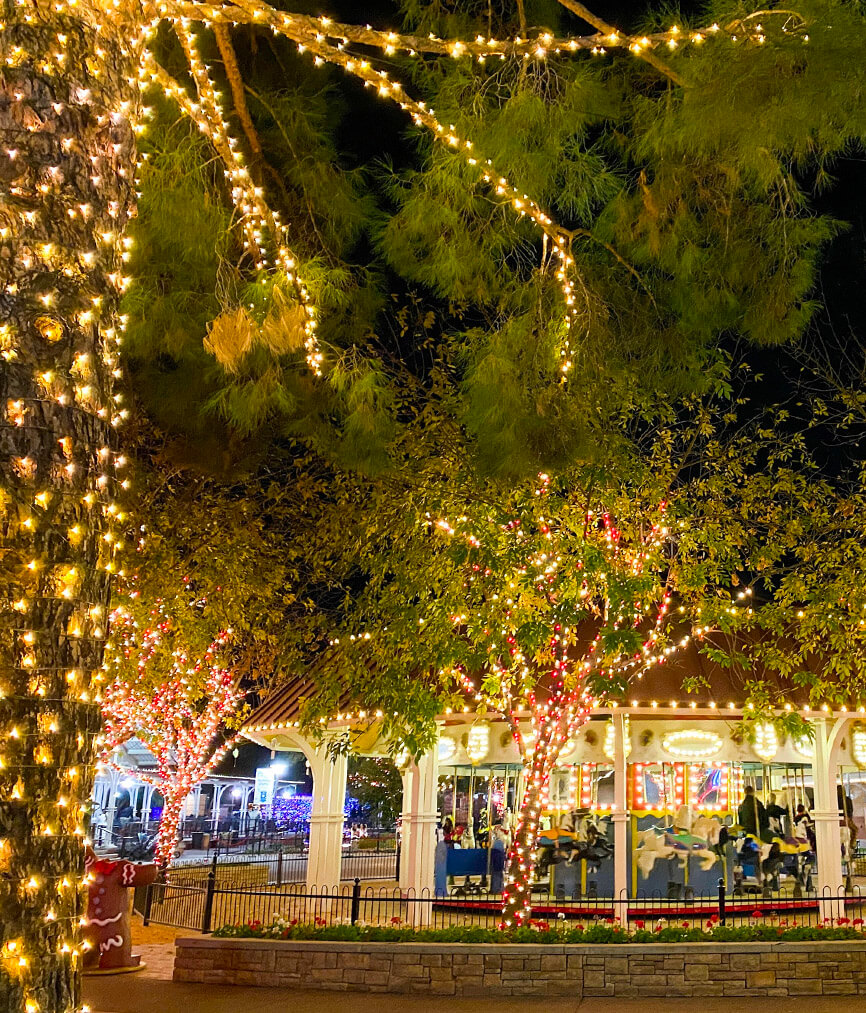 However, deeper than all of the surface-level offerings, the community is also just that: a community. Residents care for and connect with one another. Golfers play together. The neighborhood kids roam the parks. Events are regularly programmed to engage neighbors with one another. The community as a whole, is activated and alive.
Similar Neighborhoods
Explore more communities like McCormick Ranch, sharing similar characteristics, lifestyles, and market factors.
Real Estate in Popular Arizona Cities
Browse listings, view photos, and connect with an agent to
schedule a viewing in some of our most popular cities.
Real Estate in Popular Arizona Neighborhoods
Find your next dream home in one of our markets

;